AWARD WINNER:


"FOR THE HERITAGE CONSERVATION AND RESPECT OF THE ORIGINAL SITE"
Albergo della Posta, which literally translates into post office hotel, takes its name from Astano's old post office in the Malcantone municipality.
In fact around the 2nd half of the 19th century Albergo della Posta was built exactly where that old post office once was.
Upon completion of the additional building facing south, the first guests were hosted at Albergo della Posta in 1888.
Along the 20th century the hotel was renovated a couple of times:
In 1964 the garden, terraces and swimming pool were added to the initial dining room. The furniture, dating back to the opening of the Albergo, was partially renovated as well.
Twenty years later the nearby land was bought and an extension was built following the project of architech Dolf Schnebli from Ticino.
In 2005 ICOMOS Suisse, the International Council on Monuments and Sites, in collaboration with GastroSuisse, Hotelleriesuisse and Switzerland Tourism have given Albergo della Posta a special award:
"For the heritage conservation and respect of the original site, and for showing passion and love in the Ticino hotel tradition"
As a result Albergo della Posta is now one of the 50 Swiss Historic Hotels
To be part of this group one has to keep preserving the authenticity of the building and its design with extreme dedication and care.
There are only 50 historic hotels throughout the whole of Switzerland and we are staying in one of them.
Boasting green land, a garden, swimming pool, and two tennis courts it is hard not to see why so many enjoy relaxing at Albergo della Posta where the only noise you'll hear is coming from birds singing in the nearby woods.
Our rates may vary according to the season
The price list can be consulted HERE
For more information you can contact us by e-mail or by phone
The following room's typology are available:
Vintage
Our vintage rooms are located in the historic side of the building, they are between 17 and 20 sqm with either a shower or a bath tub in the bathroom. Two of these five vintage rooms have a bathroom detouched from the room.
Starting from CHF 135 buffet breakfat included.
Standard
Located in Casa Nicoletta, which is a section of the beautiful park, these rooms are more modern compared to the vintage ones. All rooms are 20 sqm and have a bathroom with shower.
Starting from CHF 173 buffet breakfast included.
Superior
Our superior rooms boast an intimate private garden and some of them are up to 30 sqm big which makes them perfect for a family stay. Just like the standard rooms they are located in Casa Nicoletta and have a modern design.
Starting price CHF 188 buffet breakfast included.
Delux
Our one and only deluxe room boasts a private terrace and a quiet location nearby Palazzo De Marchi, an 18th century building. Although this is a rather modern room it has an historic fireplace.
Starting from CHF 248 buffer breakfast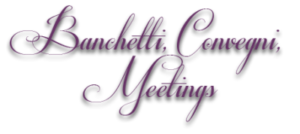 The Hotel Albergo Della Posta is ideal for banqueting, weddings, seminars and more
Restaurant: Up to 120 Seats.
2 multipurpose hall: seating capacity up to 50 people but alsoideal for Sport, Yoga etc.Sala Ticinese: up to 16 people. 32 Hotel beds: 32 (15 Rooms),
Some extra beds for kids available. Very large garden with swimming pool .
For info please do not exitate to contact our management directly.
info@posta-astano.ch
Albergo della Posta has a lovely swimming pool perfect to escape the summer heat of the city.
The pool is surrounded by a green area where children can play and adults can sunbath, read a book or take a nap.
The "Sala Ticinese" is a historical space with a unique original ambience Ticino style.
The space is characterized by the original granite floor, the massive fireplace and the original antique chestnut wood furniture.
The SalaTicinese offers space for up to 16 people (at three different tables) and is the ideal space for small parties, polenta, fondue and raclette evenings or for meetings in a special ambience.